Between yesterday's
USA Hockey jersey announcement
(with the ensuing fallout) and the half-dozen jersey posts that have appeared on First Round Bust to make it seem like we've become a fashion blog, jersey hoopla is in full swing. That feeling has been helped by the fact small jersey clues have been released every day this week about the new Wild road uniform. While the zoomed-in photos of a completed road jersey don't offer much besides speculation and anticipation, they do those two things very well.
So in lieu of concrete information, I decided to embrace vagueness and take a wildly (pun not intended) inaccurate look at the sweater. There is no real information to be gleaned. Some guesses are just that, guesses. Why not have fun with this jersey hoopla?
If you don't like the hastily named jersey hoopla, well then just remember it's over soon. And that it's August.
Day 1: Christmas is the new White


-For an away jersey, where is the white? There's as Ben Gibbard would say "a lack of color here." It could be an away jersey circa 1993 rather than 2013.

-There's already more red than the third jerseys.

-There's less green than will be spent on this sweater.

-The Wild will not be starting a trend by bringing popped collars to NHL jerseys. Still, the two-tone green and red is something new.
Day 2: White Skates (or) Take Your Fake Laces America & Shove It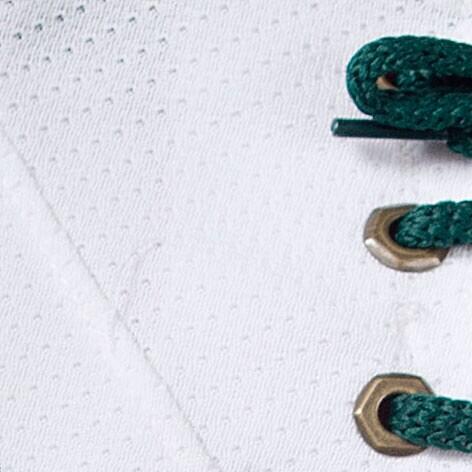 -Look there is white! And hexagons!
-It appears as if the new road jerseys are taking a cue from the other two with laces to tie the collar. If not, then that's just shoddy craftsmanship or unnecessary frills. Who needs laces on the side of a sweater?
-Have to appreciate the nod to the past. Although Minnesota is not a historical franchise and could go more modern, there is a lot of hockey history in the state to honor. It's the little things like that which do.
-Loop, swoop, pull.
Day 3: Time To Pay The Billz...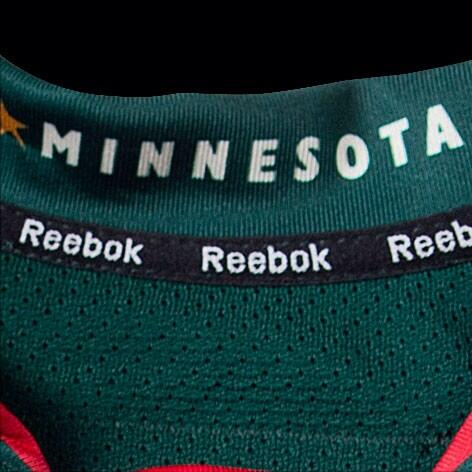 -This picture is sponsored by Reebok.
-For when your neck can't hear the Rouser...
-More confirmation about red collar trim although about everything else is something 99.9% of us will never see on the Xcel Energy Center ice.
-The "Minnesota" isn't a saying that rings the collar, but still is a reminder that this is a team sport. The name on the inside of the back of the jersey is more important than the name on the outside of the back of the jersey.
-Is that a star on the far left? Holy crap, that can only mean one thing: these are North Stars-esque. Stop the presses! Stop the presses!
-Then again, someone who isn't a "Wild sux bring the North Stars" fan club member could say that this is an attempt to silence a once great organization that moved south far far too soon.
Thoughts? Any other overreactions to these?
--
Follow First Round Bust on Twitter @FRBHockey. You can also follow Nate on Twitter @gopherstate for Minnesota hockey updates and analysis.