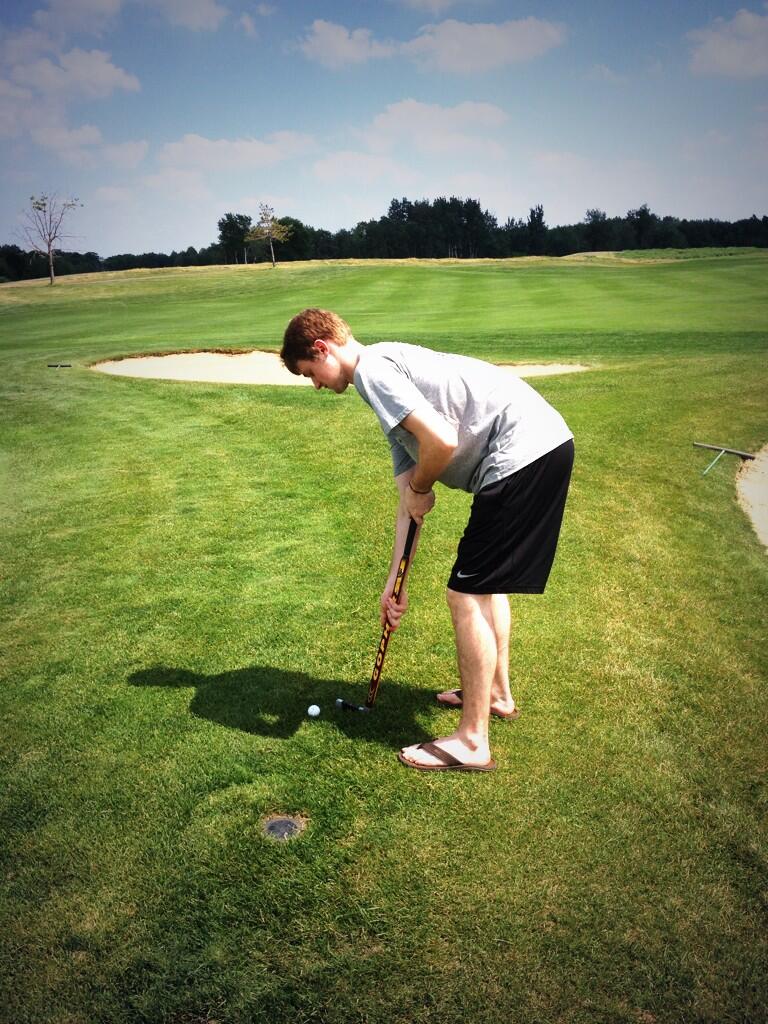 One distinctive pattern for Minnesota over the last two NHL Drafts has been the number of mid-round picks used on players with long-term development. Players with college commitments, who could use the extra unsigned years under team control, are able to grow into bigger and better players without
costing a Bjorn Krupp-like contract
. That is especially helpful given the Wild are up against the 50 contract limit.
Whether or not his success influenced it the last two years, this is a strategy that appears to have paid off with Erik Haula. The seventh round pick in 2009 from Finland spent a year in the USHL before heading to the University of Minnesota where Haula shined in his three seasons wearing the "M." Now turning pro, Haula has a chance to make the NHL roster at 22.*
While Haula battling first rounders for a center spot is an exception** - a mid-late round pick, let alone a seventh rounder making the NHL is an accomplishment on its own - it remains one of the better stories to come from Minnesota's prospect pool.
Looking down the line, one such player in the prospect pool to keep an eye on is 2012 4th round pick Adam Gilmour. Like Haula, Gilmour spent the season after being drafted playing in the USHL. The 6'2" center improved throughout the year as he led the Muskegon Lumberjacks in points with 47 (19 G-28 A).
Gilmour's next step (besides learning how to putt) is attending Boston College. While not a flashy name in one of college hockey's top recruiting classes, he does come in with expectations from
The Boston College Hockey Blog
:
Adam Gilmour- Like (Chris) Calnan, Adam Gilmour is another good sized forward (6'2) but unlike his former high school teammate, Gilmour is the type of guy who will try to make his mark on the college game with his puck handling. Gilmour isn't the type of big forward who will go in front of the net and create space. Instead, he will try to use his good puck handling skills to help create plays for the guys around him. This kid can put the puck in the net, evident by leading the Muskeegon Lumberjacks in goals scored and points last season. The big problem last season for the Eagles was they lacked guys that could score on the third and fourth lines. Gilmour is the type of kid who could really help out in this area because I think there is a great chance he wins the battle for third line center and even if he doesn't, he'll be a dangerous fourth line center that teams will have to watch for. It may take some time for him to develop, but once he hits his stride, he could be big time. Player he compares to- Kevin Hayes
It'll be interesting to see how he fares against Hockey East competition. As much as his scoring and vision has improved since being drafted, there is still room for the 19 year-old to grow. Gilmour playing against older players in college will give that chance. Although it may not be the immediate impact Haula had, that's okay. After all, it is part of the draft process.
Boston College plays Haula's alma matter Minnesota October 25 & 27 at Mariucci Arena.
Photo Credit: Michael Brodzinski/@Mbrodzinski20
--
Follow First Round Bust on Twitter @FRBHockey. You can also follow Nate for Minnesota hockey updates @gopherstate.
*We'll have more on this at some point. It's a long summer. Have to stretch things out somehow.
**This comes one day another seventh round pick, 2012 selection Louie Nanne, underwent his second shoulder surgery in 2 months.