There are things that happen in Nature that lack explanation; they're only seen in grainy footage, or vague photos, or heresay from oddball townsfolk. And since the sightings are sporadic at best, these things achieve cult status...
Loch Ness Monster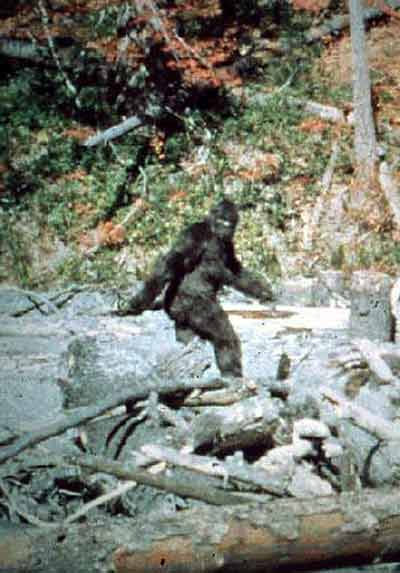 Bigfoot/Sasquatch
...or you are left going "what in the hell?"
Bjorn Krupp, owner of an Entry Level Contract. (Sport1.De)
Yes, in case you aren't aware, something named Bjorn Krupp
signed an Entry Level Contract
September 18th, 2009 after attending the Traverse City Prospect Tournament and Wild Training Camp on an Amateur Try-Out. Krupp played in Belleville that season, and then again attended the Prospect Development Camp in 2010.
And then... *poof*
The Greatest Trick Bjorn Krupp ever pulled was convincing the World He exists. And should be signed to a contract.
He didn't attend Prospect Camp in 2011.
Or 2012.
Or 2013.
EliteProspects has his
whereabouts
pegged to be at Kolner Haie of the German League. However a quick look at their roster reveals that
he isn't...there
. He is, however,
playing for EV Duisburg
, which if I understand correctly, is roughly the German equivalent of the Central Hockey League. Or Tuesday Night Men's League in Eagan. Or semi-organized Shinny on an outdoor rink.
So one doesn't have to strain their minds to realize that Krupp isn't in Minnesota's plans anymore, and that the initial signing was simply to try and inject some youth into the (at the time) hopelessly barren prospect pool (think Jared Spurgeon, Josh Caron, Colton Jobke, etc.) Worth noting is that Brent Flahr was hired and his scouting staff was finalized before the signing, however most of the amateur scouting staff was retained- so one has to wonder what the rationale was, if there was one besides just getting bodies in the organization. At the time, Krupp was considered an extremely raw prospect.
Although Krupp signed in 2009, Capgeek shows that he's
under team control
until the end of next season. And because he didn't play in 10 games in either his age 18 or 19 year, the contract
"slides"
for those two years. The reality is that Krupp does exist, but his non-presence also anchors down a valuable contract spot (the maximum is 50) that could be given to an unsigned prospect like Tyler Graovac or Daniel Gunnarson, or to an undrafted player out of the NCAA or CHL.
We're likely not ever going to see Krupp in the organization in any facet aside from his name being listed as Wild property on CapGeek. Not that anyone has noticed since he signed.
(to give you an idea of how rare Bjorn Krupp is referenced, I had to create a post label for him.)