The other day, I was listening to local sports radio station KFAN, and drive-time host Dan Barreiro made a good point that got me thinking. Minnesota Twins' GM Terry Ryan did an absolute crap job of putting together a starting rotation. He was counting on everyone playing above their abilities and now with Scott Baker out for the year, Francisco Liriano struggling like he always does, and Carl Pavano getting older, it's become even more of a joke than it was last year.
What really bugged him was the outright deception by Twins' ownership (the Pohlad family). We (sports fans and Minnesota taxpayers) were told that a new stadium was necessary to compete financially with the big market teams. But after spending money for the first time last year and a terrible record, they now use that one season as "proof" that money is not an answer, and they scaled payroll back again.
Nevermind that last year they had a mediocre rotation full of "maybes" and a terrible closer in Matt Capps. No, it had to be money. It couldn't be the GM (Billy Smith, who was fired). Everything from the Pohlads is in shades of green.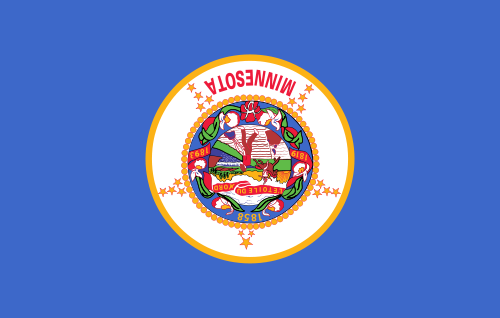 The State of Minnesota Sports
Barreiro takes the team to task for going against their word and not putting together a team with decent depth. He doesn't buy the argument that they shouldn't spend money because they're rebuilding. In his mind, that's a cop out for not spending money, and if the team wants to be taken seriously, especially after the promise of upping payroll, they need to get competitive in free agency. Yes they need to hit on draft picks, but they can't just give up after one year of spending money. That would not be acceptable to Yankees fans, Red Sox fans, or any other good baseball market. Yet it's perfectly acceptable in Minnesota.
The "rebuilding" excuse is the exact same cop out a lot of people are perfectly willing to use with the Wild. They got "devastated by injuries" just like the Twins did last year. Sure they did. BUT, they did not have enough depth to overcome those issues because of inadequate planning by the GM, Chuck Fletcher.
For the Wild, that meant they came into the season with these top six forwards:
Dany Heatley - Mikko Koivu - Devin Setoguchi
Guillaume Latendresse - Matt Cullen - Pierre-Marc Bouchard
On paper it looks great. But the reality is there were red flags everywhere. Heatley had dropped off dramatically the past few seasons. Koivu had late-season injuries to crush the team two years in a row. Setoguchi hadn't been able to stay healthy and match point totals from three years ago. Latendresse was coming off missing nearly an entire season with injuries. Bouchard had just come back from missing 18 months of hockey with a concussion. Cullen was barely a top six forward the previous year.
So on paper it looks great...but who was there to step up if and when guys got hurt? Casey Wellman was there...and that's about it. And what happened to the team? Half the top six got injured, they sunk from FIRST in the NHL to 29th of 30 teams (until a late season run), became the first team to miss the playoffs after leading the NHL in points on December 1st, and finished with the fewest goals scored of any NHL team in over ten years.
You could argue that the depth was a prospect base that was not yet in the minor leagues and couldn't contribute. But Fletcher put together an NHL team that was only good enough if everything went well, and as far as I can tell no team has ever had zero man games lost to injury.
You could also argue that it's not worthwhile to overspend on free agents while the team is waiting for prospects, but there's a world of difference between dropping $50M on a top tier free agent and getting some table scraps.
This past summer, Fletcher managed to sign:
Those two guys. That's it. On a team that was nowhere near the salary cap ceiling. He knew the team was paper thin on depth and did nothing about it.
That's why, in my opinion, he screwed up big time this year. He didn't prepare for success, and when it came and left, he got ZERO CRITICISM for it from the fans and the media. Everyone gave him a complete pass because of the prospects while maybe two people I'm aware of (including myself) called him out on it.
Three Years, Three Early Summers
And now he's currently negotiating a job extension. Of course, that's the Minnesota way...give a contract extension to a manager or coach who has a track record of mediocrity. See Ron Gardenhire, Don Lucia (during the down years), Tubby Smith, Rick Spielman, etc.
This summer, Fletcher has to sign some depth. He can't just get by with the bare minimum and hope for the kids to step up. He needs to create some REAL competition in training camp, have some DEPTH in the lineup on offense AND defense, and be willing to spend some damn money at least on a mid-tier free agent or two.
Otherwise, this team is going to have the same problems as they have every other year Fletch has been in charge...no scoring, no depth to overcome injuries, and an early offseason.